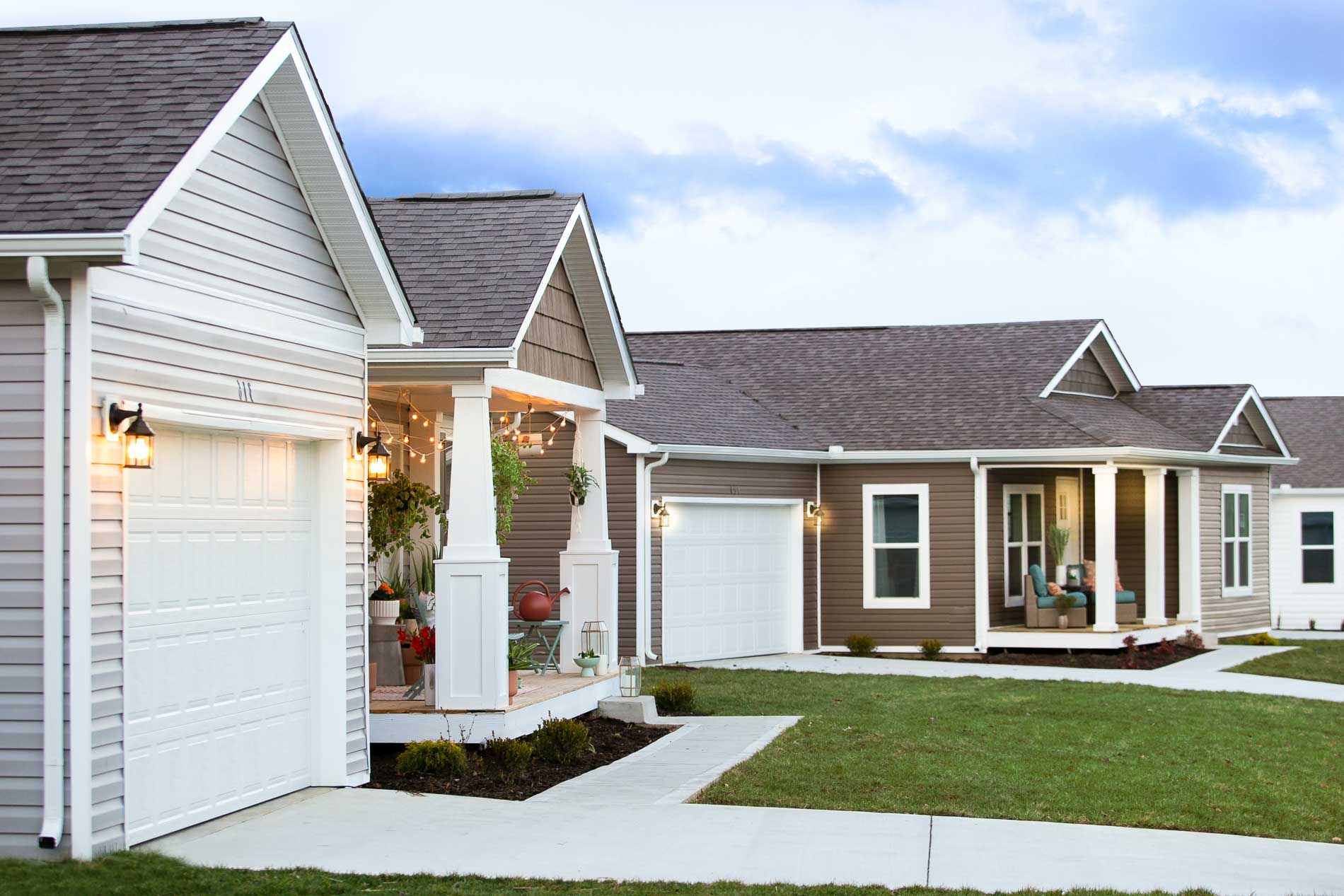 Design Your Own Manufactured Home.
We can customize any manufactured home floor plan to meet your specific needs. Perhaps you have found a floor plan that you like but would like to revise it by moving walls, expanding the size of certain rooms, or adding custom archways. We build custom homes ranging from 360 square feet to over 3,000 square feet. All of this is possible, and more, at Factory Direct Homes. To discuss all of our customization options, please give us a call at 1-530-895-5540.
Gourmet Kitchens.
Buying a manufactured home requires several steps of preparation, during all of which we will gladly provide our assistance. After selecting a floor plan, our customers prepare for their home to be installed by first checking on all needed permits and requirements for preparing this site for your new home. Once this information is attained, we can help guide you through the rest of the home building process.
Luxury Bathrooms.
We can upgrade the standard bathrooms in our custom homes to luxury bathrooms! Imagine coming home to soak in your jetted tub after a hard day at work – sounds great, doesn't it? Or perhaps you prefer showers? Create your own custom shower with dual shower heads and a bench, tumbled stone walls with glass block windows, and glass tile accents. With Factory Direct Homes, you can create the relaxing, luxurious bathroom of your dreams!
Choose a Floorplan to Start Customizing.
Because they're factory built, our costs are more competitive than traditional site homes. Our prices retail 40% lower than a traditional home due to tremendous savings on construction and labor costs. Despite the tremendous cost savings your home will still be built to the high degree of craftsmanship you would expect from a site built home.
Stay Warm Near the Fireplace.
Curl up on those cold winter nights next to your new fireplace! Factory Direct Homes can add a fireplace to any of the custom mobile homes we sell. You have the choice of a wood burning, gas or electric fireplace, contemporary county or classic. Make your home warm and cozy with this customization option, just ask us about the details!
Enjoy the View from Your Porch.
Those warm summer nights are the best time to enjoy a cool drink while sitting on your wrap-around porch. Select custom home floor plans feature the option to add a porch to your home or we can arrange to built your porch on-site. Looking to host BBQ's this summer? We can built you an outdoor kitchen equipped with a fireplace, sink, and more! Enjoy your lunch outside in the cool spring air this year!