Northern California Manufactured Home Dealership Service Area.
Factory Direct Homes, is a division of Golden Pacific Homes Inc. We opened our first manufactured home store in Oregon, 1983. In 2004 we moved our headquarters to Chico California. Our main showroom is on Hwy 99 in Chico. Our home experts install homes throughout California, Oregon and Nevada.
Serving Northern California, Oregon and Nevada
Factory Direct Homes is a leading modular home manufacturer that ships new manufactured homes to various locations in the Western United States. Our homes are constructed using high-quality materials and feature a durable and long-lasting steel frame that prioritizes your safety. We use non-toxic cellulose insulation in our roofing materials to keep your home comfortable year-round and offer EnergyStar certified appliances for added energy efficiency. With 40% lower prices than traditional homes, our factory-built homes are an affordable and competitive option.
As one of the top modular home manufacturers, we take pride in offering excellent sales assistance throughout your entire purchase process. Our homes are customizable with options including glamour baths and designer kitchens, and we work with you to ensure your home is built to your exact standards. While we commonly serve many areas in the Western United States, we can ship new manufactured homes anywhere. If you don't see your location listed, don't hesitate to give us a call at 530-895-5540 to verify your location. Learn more about our customization options today!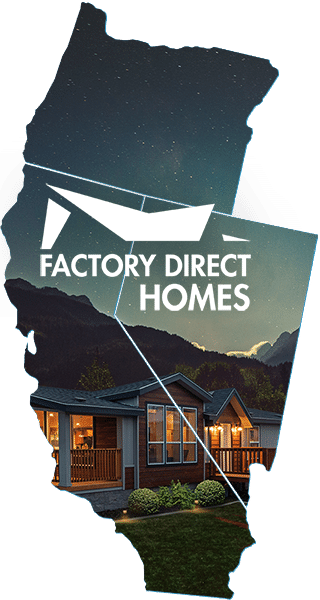 Hwy 99, Chico, California
Our Manufactured Home Dealership Installs Homes in the following California Cities